Katy Barker
BSc, Dip Arch, RIBA ARB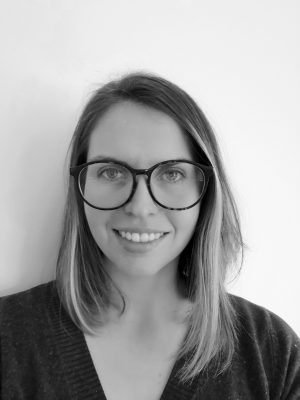 Katy Barker is a Chartered Architect and Director at Directline Structures. She has been part of the business since 2008 and was made Director in 2016.
Katy completed her undergraduate degree at the University of Bath and her postgraduate degree at Kingston University, London. While working at Directline Structures she studied for her Part 3 with RIBA North West and qualified as an Architect in 2016.
Katy now oversees all aspects of design and construction, managing projects from feasibility to handover. Katy is passionate about Architect-led Design and Build, leading to innovative and efficient designs. She brings together Duncan's engineering logic with her own creative design skills to create truly innovative schemes.
Katy is a keen cyclist and triathlete, when she can fit it in around her young son. When she has time she enjoys baking and cooking.
Duncan Murray (retired)
BSc, CEng, CEnv, MICE
Duncan is a chartered Civil Engineer and set up the business in 1988, after working in a number of other construction and design and build companies. Duncan has an eye for efficient design; getting things right at the drawing stage so that the whole job runs smoothly, culminating in a naturally sustainable building. Often, the most beautiful designs are those which have been beautifully engineered. In this way, sustainability has always been at the heart of Duncan's design process, and is never an after thought.
Outside of Directline Structures, Duncan is chairman of Rolvenden Parish Council. He is also a talented violin player, enjoys sailing, travelling and gardening.
Jennifer Murray (retired)
BSc, ACMA
Jennifer is a CIMA chartered management accountant. After working in the perfumery industry, Jennifer re-trained as a management accountant, undertaking the grueling course whilst working at Directline Structures and bringing up three children. Jennifer has always worked with honesty and care, ensuring that everyone who interacts with the company is treated fairly and is aware of their value to the team. This people-first ethos has ensured a happy and fair working environment that is so important to the design and build process.
Jennifer is an avid traveler, a skillful cook and also enjoys sailing and gardening.