Sustainable and Eco Friendly
The Sustainability Advantages of Directline Structures.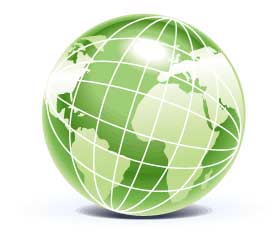 At Directline Structures we are committed to the continuing development of sustainability in construction. From the outset of a project we work with sustainability in mind; using our specialist design skills to reduce waste and improve functionality.
We believe in sensible sustainability and not "green bling". We work with planning authorities to ensure our buildings are environmentally friendly without costing the client extra in "green" accessories such as wind mills and solar panels, unless you really want them of course. Duncan Murray is a BREEAM Accredited Professional and a prominent speaker in the South East, giving seminars on sensible sustainability.
Sustainability of Steel
Environmentally friendly steel construction techniques offer various 'eco' benefits such as durability and longevity, lower building cost, more efficient transportation, less raw material wastage and high recycled product content to name but a few.
In addition it's also important to remember when considering a steel building, that much of the steel used is recycled and if and when a building is demolished, the same steel can be used again. With the growing population and business needs, materials are in great demand; building with timber might soon be an impossible option so steel construction is becoming even more important.
This type of steel frame building generates little waste on site as it is all pre-ordered and pre-engineered to the required dimensions. There is also little waste from the production process. More than 90% of the by-products of steel making, such as blast furnace slag, can be used, notably in construction.

Dr Michael Sansom, Manager – Sustainability Group
Steel Construction Institute
Environmental Policy and Statement for Sustainability of Construction
Directline Structures aims to incorporate sound environmental considerations into all Projects with which they become involved. In-depth knowledge of the practicalities of energy efficient design has been accrued through extensive study by the Senior staff and through experience of design and construction projects.
In pursuing the policy it is the objective of the organisation to:
Be aware of the latest developments in environmentally conscious building design and theory and incorporate such principles into new work where appropriate.
Seek to inform Clients of the long term benefits of adopting an environmentally conscious approach.
Share accrued knowledge with other professionals with a view to extending the quality and quantity of environmentally conscious buildings.
Ensure that all employees are aware of the latest ecological thinking and are encouraged to use this knowledge within schemes where appropriate.
Incorporate environmental features into every design wherever possible and within the framework of the constraints of each project.
Directline Structures has an inherent policy of avoidance of waste, and provision for recycling.
As a design and build company, Directline Structures has control over the design of projects from initial concept through to completion. Value engineering and attention to the effect of design is maintained throughout the process.
In all designs, waste is minimised by attention to detail, and review of the options available. Over-design is avoided, while ensuring that all requirements of good practice are maintained.
The use of a steel portal frame structure is clearly the most economical method of constructing industrial units both in cost and environmental impact. Structural steel can be made entirely from recycled material and on average contains 80% recycled steel.
The Lindab system of steel buildings has been adopted for a variety of reasons:
Attention to detail allows our steel buildings to be dismantled and re-used if necessary. This is the ultimate in recycling.
At the end of the building's life, all the steel can be dismantled and smelted for re-use.
The Lindab system is inherently more economical than buildings made from 'hot-rolled' steel, with a saving of up to 20% of the weight of primary steel. This is due to 'state of the art' design, sophisticated computer controlled manufacture, and control of material used at the factory. Waste at the factory is also very low due to 'lean management' policy.
It is our policy not to use composite (foam-filled sandwich) panelling (unless specifically instructed to do so by a client's professional advisor). Composite sandwich panelling whether of foam or rock wool is costly or impossible to divide into its composites and will almost certainly go to landfill. The foam fill in particular is difficult to justify with sustainability in mind.
Lindab insulation is not only in compliance with the building regulations, but carefully detailed to provide the 'airtight' property which is also required. This is as a standard, proven detail.
Our cladding is of built up construction with fibre insulation. At the end of this building's life, or during modification, the cladding can be simply removed for reuse or recycling. The insulation can also be reused or recycled due to its glass composition.
Recycled aggregates are used where appropriate. This is generally the use of brick and concrete as hardcore.
The use of "grey" water is considered for each project. Due to the cost of the tank and installation the return period is difficult to justify unless there is significant need for water in toilets or other processes.
Rain water is disposed of to soakaways or existing water courses as in accordance with SUDS principles. Connection to sewer systems is avoided unless this is the only option available. Rainwater from yard areas is taken to infiltration trenches where this is feasible as it can also avoid the use of petrol interceptors and the problems they can cause if not maintained properly.